The global COVID-19 pandemic upended nearly every aspect of our lives, driving dramatic changes in the way we work, play, stay connected, and even in how we perceive time. As we lived through these harrowing times, an unmistakable wedge was driven between us and the routine activities that helped us stay rooted in time, and life seemed to pass by in a blur, where things that were once special, like the chance to work from home, became part of the mundane unending cycle of disconnectedness.
One of the most significant changes that the COVID-19 pandemic and resultant lockdowns brought forth was not about how quickly face masks became an integral part of our lives, but about how quickly the situation changed the previously predicted timetable of digital transformation across all sectors.
The Shift to Digital
There is no denying the fact that the pandemic shaped new digital habits among consumers across the board. As one door closed, it was only for the other to open wide – physical movement being restricted, led consumers to turn towards the digital landscape, which came with capabilities that promised to help meet their needs.
As 2020 introduced us to unprecedented times, the year saw millions of consumers migrate to digital platforms. Call it habit or a realisation of the convenience on offer, but as 2021 rolled about, the people who had migrated online began proactively integrating digital even more deeply into their lives.
And finally, it brought us to 2022, which gave rise to an urgent need for brands to pivot, if they hadn't already, and transform, so they could match the digital consumer expectations of the new normal.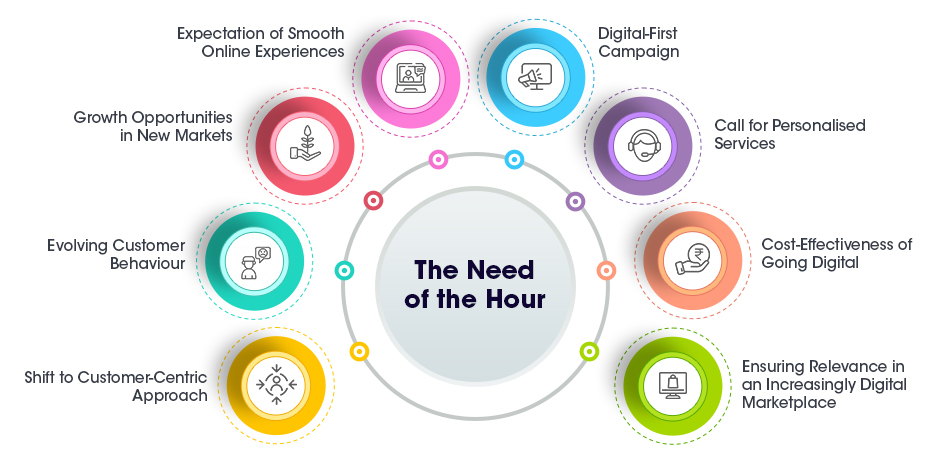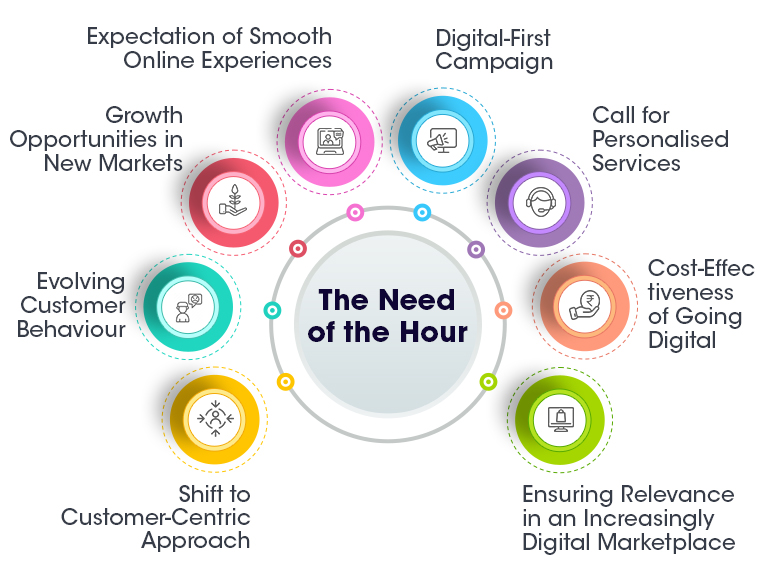 With the COVID-19 pandemic taking over the world, growth that had been planned for a span of years had to be suddenly condensed into a few-month period, as brands all over the world were required to optimise their supply chains in quick time to deliver improved customer experiences.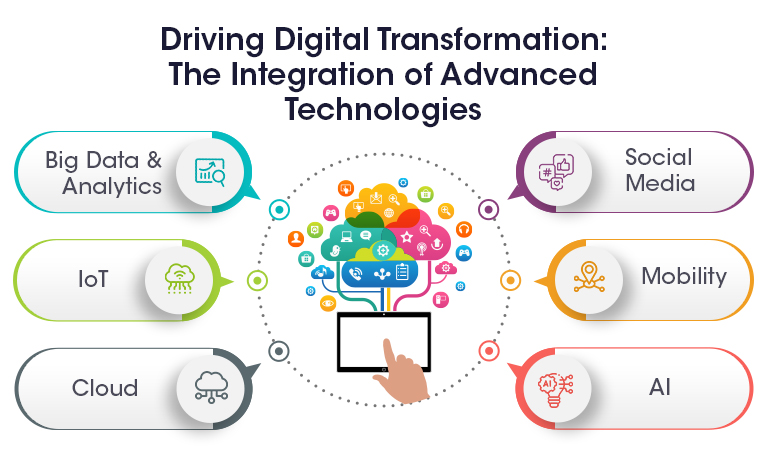 The Impact of Digital Acceleration on Consumer Behaviour
Given the stringent measures that were put in place during the lockdown, the only opportunities people had to stay connected with each other and the rest of the world were all online. While this was only one aspect, it fostered the evolution of consumer behaviour, which became increasingly digitally inclined over time as online became the default channel for making purchases. As people started turning towards online channels for things they wouldn't have earlier, like education, entertainment (stand-up shows), live chat customer support, socialising, and even for buying cars, digital was adapted across almost all sectors, and not just e-commerce and retail.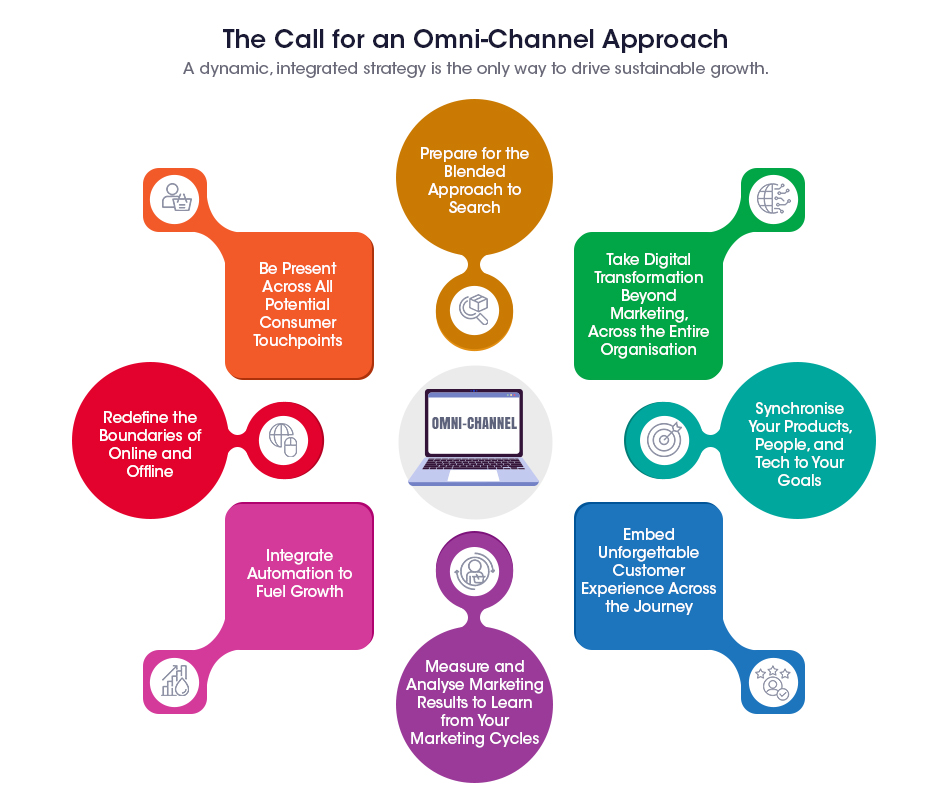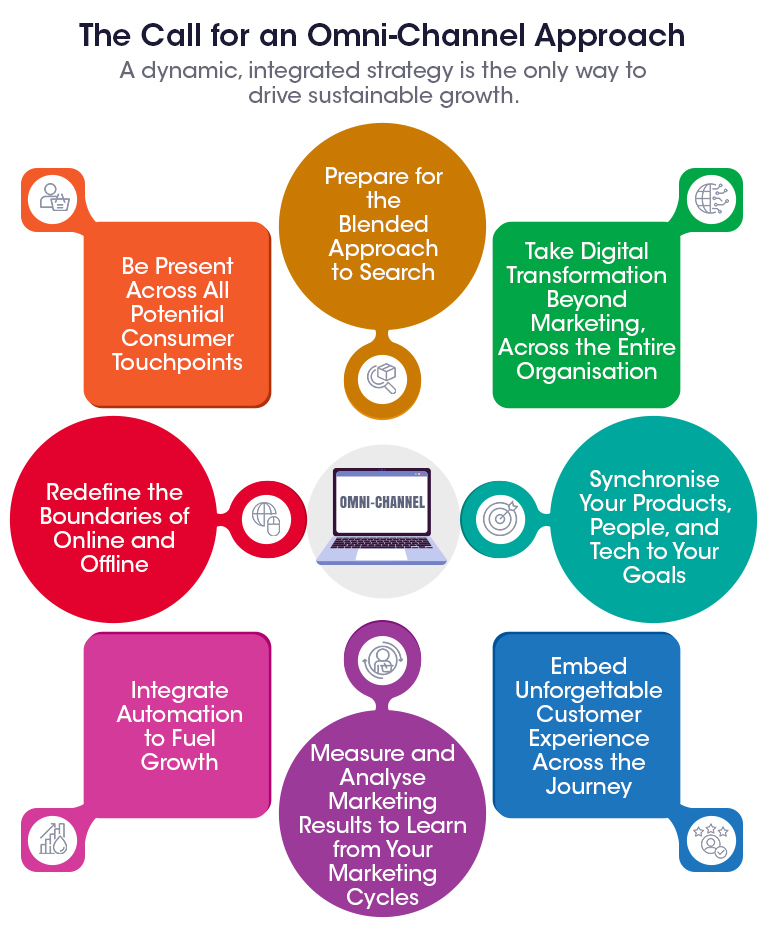 The Time to Transform is 'Now'
Earlier standing at a net worth of USD 469.8 billion in 2020, the global digital transformation market is expected to grow to a whopping USD 1009.8 billion by the year 2025, with a 16.5% CAGR. On the other hand, a 74.7% CAGR has been predicted for the Indian digital transformation market, which is expected to reach USD 710 billion by 2024.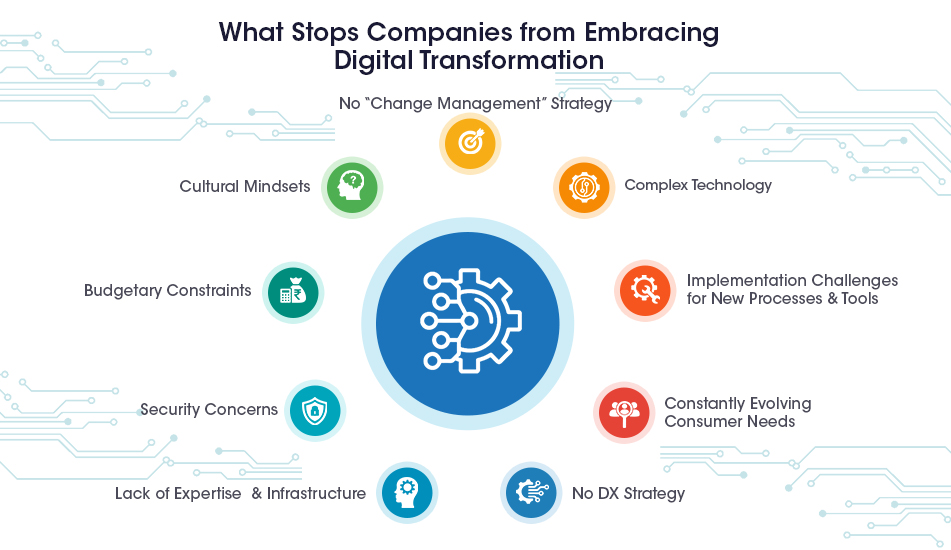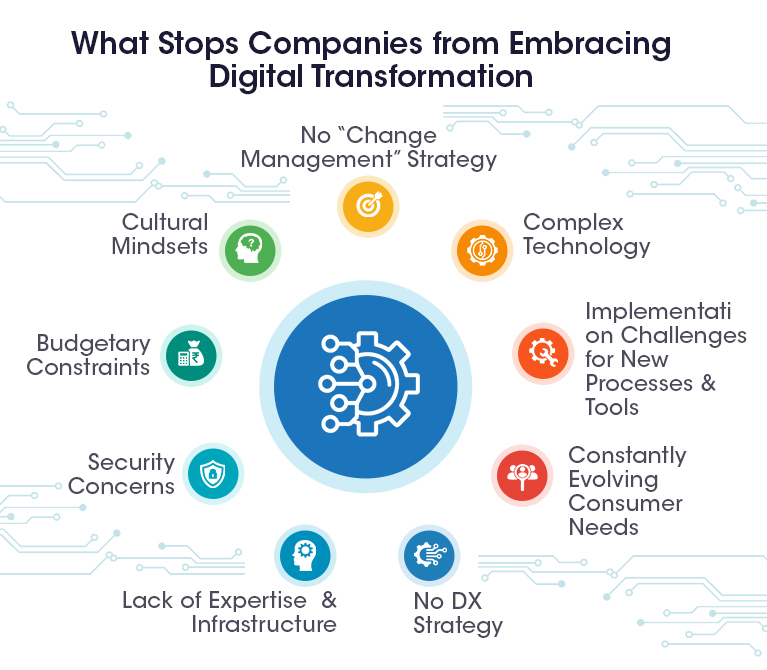 It stands to reason that as more and more consumers are spending increasing amounts of their time online, digital transformation cannot be limited to a few aspects of an organisation or brand. The call of the hour is for the implementation of transformation across all areas and spheres to ensure sustainable growth.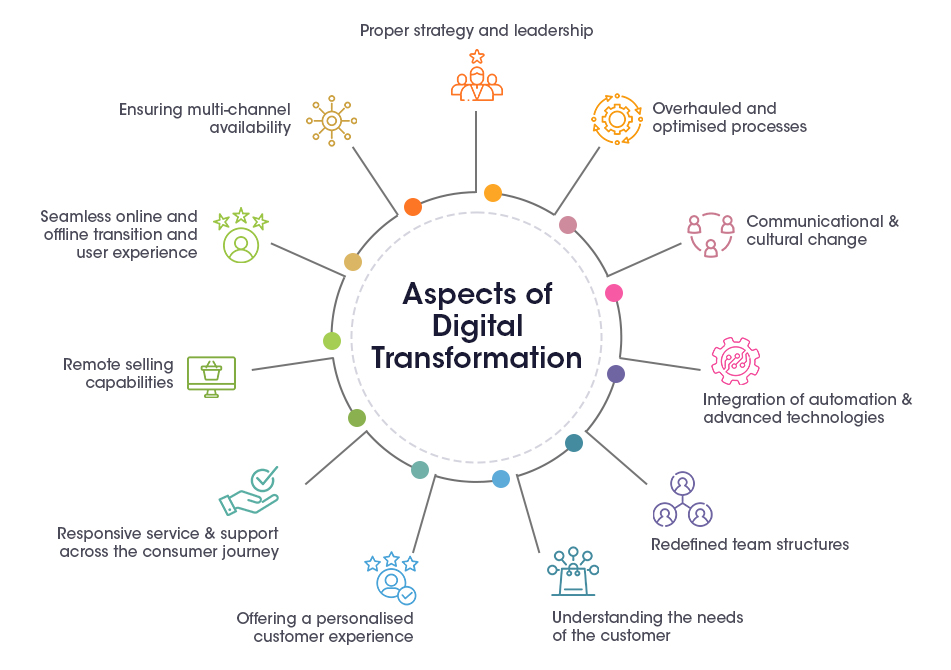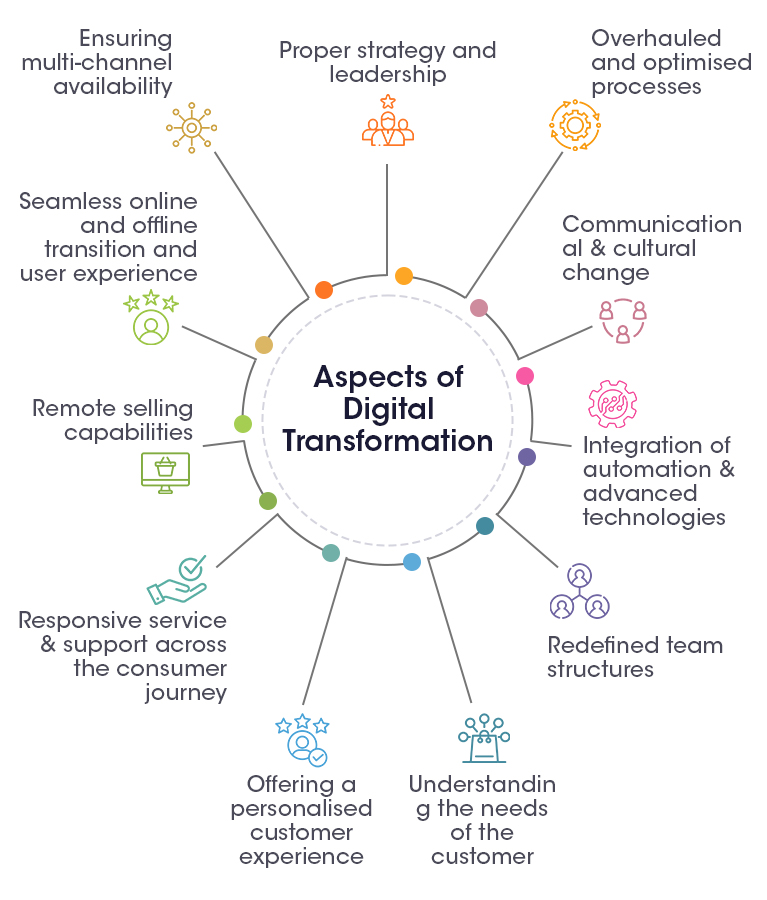 Navigating the New Normal: Key Components of Digital Transformation
The COVID-19 crisis wreaked a lot of havoc, but it also exposed the significant digital gaps companies had in their supply chains. As brands suddenly found themselves in a sink or swim environment, they were forced to fast-track their plans of digital transformation. Lives all across the world screeched to a halt and a heavy emphasis was placed on the importance of staying home, which led to drastic disruptions across industries, as consumer behaviour and preferences evolved, seemingly overnight, leading to a rising need to bridge the gap between brands and technologies. The shift in sales and marketing models of brands became an irrefutable part of the new normal.
The availability of digital solutions with conveniences like reduced response times, multi-channel availability, and personalised experiences has transformed expectations and today, the consumer experience has become crucial for brand success.
Components of Digital Transformation for the New Normal
Digital transformation cannot be achieved with a cheat sheet for it is a process that has different implications and requirements in different industries. Trying to implement digital transformation directly across the organisational level can lead to several missed opportunities, stopping brands from taking full advantage of what digital transformation has to offer. Fact: Transformation must be affected in stages, based on four major components:
Process Transformation
In the simplest of terms, process transformation requires brands to reimagine their entire processes, regardless of whether they are frontend processes or backend processes. The capabilities offered by technologies like APIs, data analytics, machine learning, etc. can be harnessed to reinvent business processes to improve their experience, reduce cycle times, lower costs, and more, creating significant value for the organisation.
Business Model Transformation
Process transformation focuses on specific areas and parts of a business, whereas business model transformation undertakes a wider field, bringing together the different aspects and processes of the business, transforming the very essence of how a brand delivers value to its consumers. How a brand views this aspect of digital transformation may vary, but here, everything, from how the business functions to its go-to-market approach and how it distributes products/services is open for change.
Domain Transformation
The integration of new technologies across different aspects of a business can help businesses redefine what they have to offer, as the boundaries between different industries begin to blur. In implementing wholesale transformation, businesses should be open to the idea of redefining their delivered value and ready to venture into an entirely new domain, supported by the enhanced capabilities of their present infrastructure brought forth by digital transformation.
Organisational Transformation
The final frontier, full-scale, long term digital transformation requires work and the realisation that going digital and being able to generate value from digital are two completely separate things. Slapping on a coat of paint with digital workflow practices to make broken down, old norms appear to have been transformed, will create an off-kilter result, as rickety as it sounds.
True organisational transformation requires redefining the very mindset of the organisation, its processes, and even its talent and capabilities to optimise the entity for the digital world, with a focus on testing, failing, and learning, increased business ecosystem reliance, implementing agile workflows, decentralising the decision-making processes, and more. When one thinks about redefining the fundamentals of an organisation, they must be prepared to leave behind what must be left, so they can begin the journey to a digital future.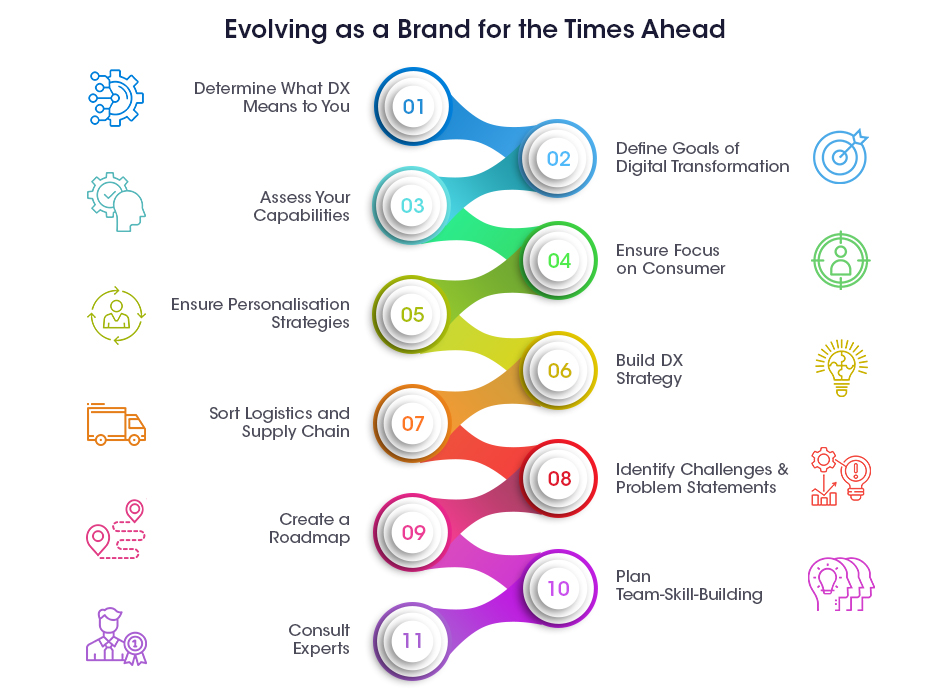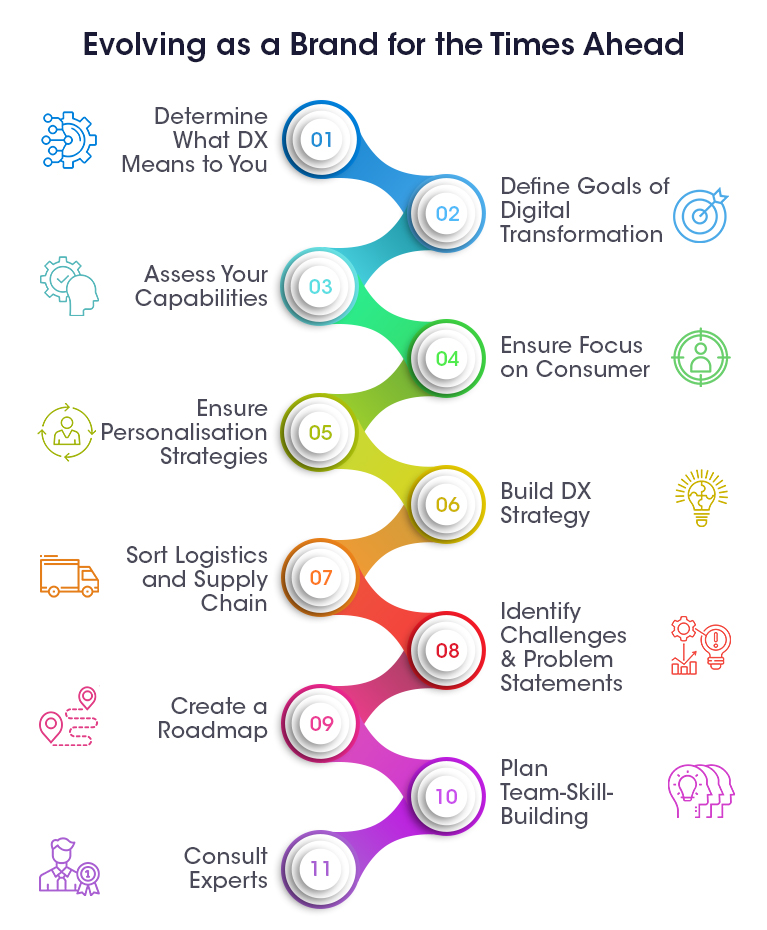 When we talk about digital transformation, there are a number of challenges that a brand must contend with before the necessary changes can be affected. Some of the biggest roadblocks in the path to digital transformation include the upfront costs involved in upskilling the workforce, updating the company's infrastructure to accommodate improved capabilities, and the integration of advanced technologies, along with the need for specialised training for the same.
For effective digital transformation, you cannot just hire a 'digital guru' and call it a day, for it takes an entire team of experts from different fields, equipped with varied specialisations, who can help provide your brand the right direction and effect necessary changes across all business functions and aspects. Making the right choice when selecting your digital transformation partner can go a long way in helping you save costs on infrastructure, talent acquisition, etc.
Our DX Success Stories / Solving Business Challenges with DX
Digital transformation is not a process with a hard definition of what it can entail and what steps it involves. Defining the problem statement is the first and most crucial step in ensuring the right kind of changes are affected, in the right direction. You cannot force digital transformation by integrating the hottest trending technologies of the hour into your business processes. You need proper, holistic, and personalised digital transformation solutions that are adapted into your present capabilities with an innovative approach, empowering you to derive better returns and value. More than an agency, you need an architect who can design a personalised disruption model to perfectly match your business needs.
Whether you need to overcome the inherent challenges of transformation, or you are looking for guidance to understand where to start, you can fast-track your transition into the digital age with Adglobal360. More than strategies that you implement in isolation, you need tailored solution suites, which we can provide. Help us understand your objectives and challenges – Let's talk over coffee!
---
Sushant oversees an industry-leading insight and strategy team that is breaking new grounds for an array of brands in marketplaces where consumer behaviour is rapidly changing. With the expertise enriched over a decade, he also leads the digital transformation consulting practice.