Digital Medium as a marketing channel has existed for the past two decades and has been continuously evolving thanks to various technological breakthroughs – Smartphones, 4G, AR/VR, AI, to name a few. Brands across categories have leveraged various facets of digital marketing to meet their marketing goals – be it tactical interventions like e-mail & affiliate marketing, social engagement, SMS marketing etc. to more advanced initiatives like Real-Time audience buying, Connected TV Advertising, and Chatbots, among others.
So, what exactly has changed and why this sudden brouhaha over a medium that still struggles to get 12-15% budget allocation in the overall media mix?
Let's look at some of the factors that highlight the increased stature of the digital medium and why it needs to be an area of focus for every marketer.
1. Accelerated Growth & Behavioral Shift Due To Pandemic
The popular perception for the past many years has been true all along - digital as a medium has been growing at a rapid pace. As a matter of fact, when compared to other saturating mediums, Digital indeed has been growing. However, if we deep dive into the stats below, we can observe the growth before the Pandemic was incremental in nature. The pandemic situation in 2020 forced a nation of 1.3 billion people to lock themselves up which, in turn, propelled the demand for various digital services – Essentials (E-learning, Banking, E-Grocery) as well as Non-essentials (Content, Gaming, Luxury Shopping).
Digital usage in terms of monthly active users grew by 33% YoY in 2020 against a 7% YoY growth in 2019. In terms of average time spent per user, Digital consumption grew by 38% YoY in 2020 against 9% YoY growth in 2019.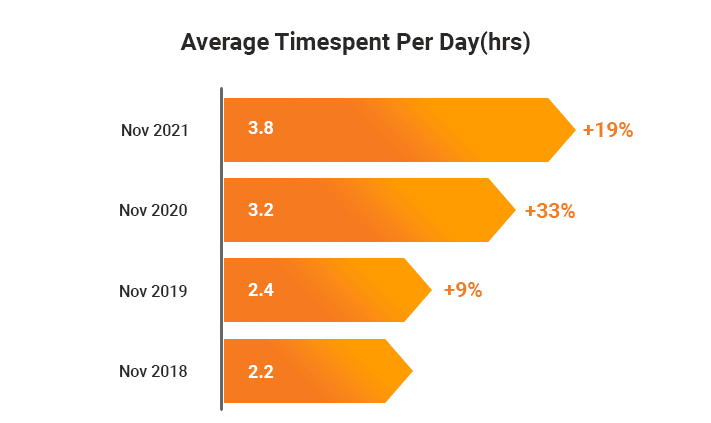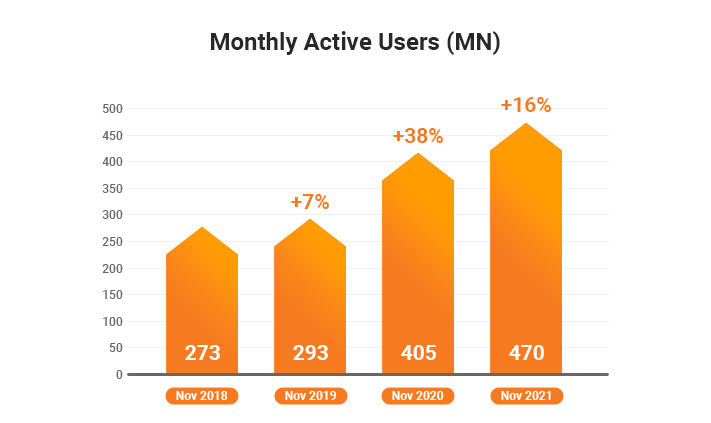 While many critics speculated that this steroid infused growth would fade away once the pandemic situation settles down, the Boston Consulting Group debunked the claim in a study examining the behavioral shift due to pandemic and its long-term implications. BCG's forecast gets validated by the robust growth observed in 2021 as well – 19% growth in Average Time Spent and 16% growth in adoption.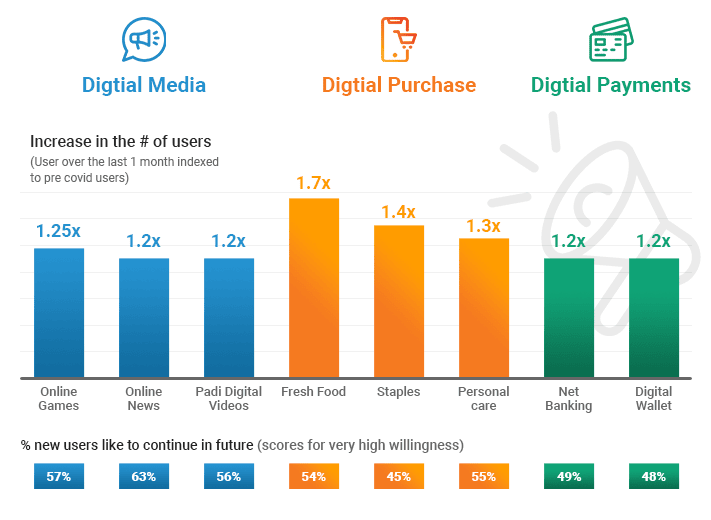 Stickiness for the medium will only grow further owing to improving infrastructure (5G), affordability (Cost of 1GB Data in India - 0.26$ Vs Global average of 8$), a plethora of content choices and increasing convenience.
Based on past three-year trends, the average daily time spent on the medium will be over 4.5 hours per user in 2022, therefore commanding a ~30% share of a person's time (considering 18 active hours in a day), something which no other medium can deliver.

2. Rise Of Digital India – Adoption Of Digital Payments & E-Commerce
The Digital India initiative aiming to improve the country's digital infrastructure & literacy was officially launched by the government of India in 2015. The initiative included plans to connect rural areas with high-speed internet networks. This was followed up with a strong push for the adoption of cashless payments through demonetization in 2016. Despite these interventions, the growth in adoption of digital technology beyond urban pockets was gradual.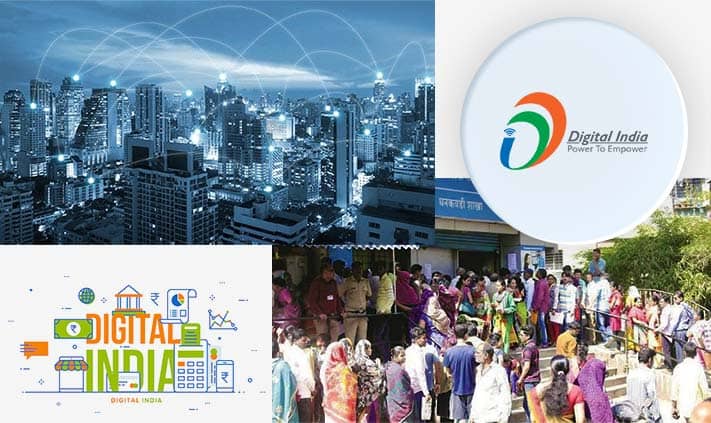 However, post the pandemic, not only did more Indians spend a higher amount of time online (as observed in graphs above), but they also bought online more often. A drastic shift considering the inherent traditional mindset and apprehensions around various aspects of digital payments – data privacy, authenticity & most importantly, accessibility.
Source: NPCI
UPI Payments grew by 92% YoY in 2020 and grew further by 41% in 2021. On the other hand, ATM cash withdrawals de-grew by 7% YoY in 2020 and further by 21% in 2021 (basis YTD figures)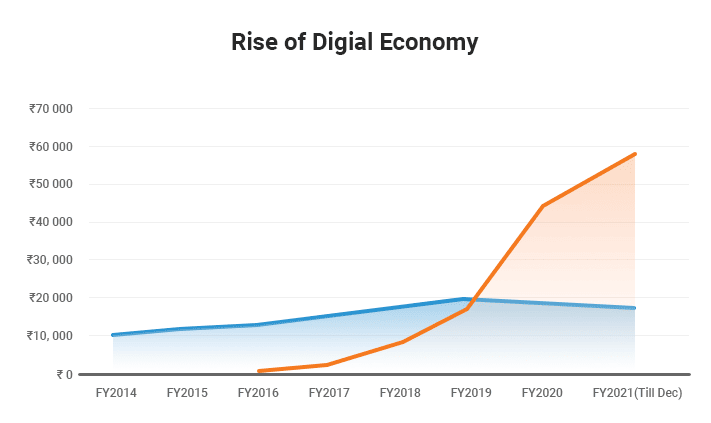 Other integral data points to articulate -
E-Commerce platform usage in India grew by 20% in 2021 (ComScore)
Before the pandemic, only 7% of grocery shopping took place online. Today, more than 20% of the customers shop online, according to MasterCard
E-Commerce platforms have penetrated 95% of all pin codes in India
By the end of 2020, Tier 2,3 and 4 cities in India accounted for more than 50% of shoppers for Indian e-commerce as per Red Seer.
For every marketer, the last mile has always been critical for the business and a considerable amount of their overall operating budgets gets assigned to ensure maximum conversion – Salesforce training & retention, dealer incentives, supply management, discounting, promos and offers at POS, among others. Going forward, this last mile battle will be fought online by marketers, especially from segments like FMCG, Consumer Durables. Apparels, Electronics and Personal Mobility. Hence, building and maintaining a robust digital presence across Paid, Owned & Earned touchpoints would be mission-critical.
3.Digital Is Not Merely A Medium, It Is A Lifestyle.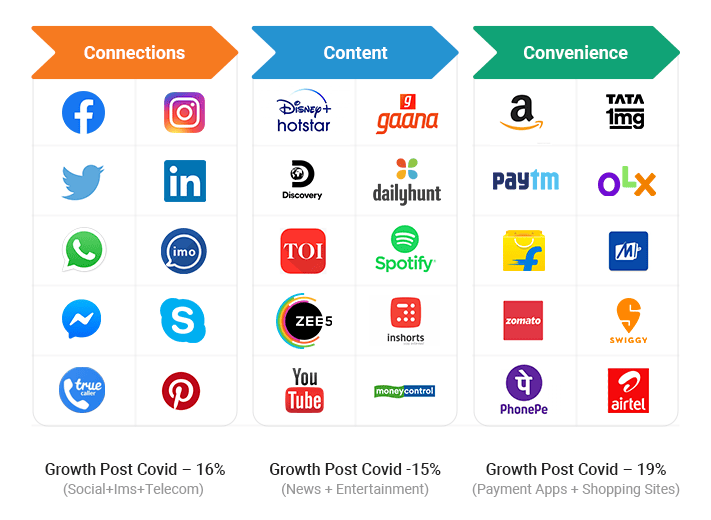 Businesses can no longer afford to look at digital as a tactical advertising medium. Their relevance and share of consumer mind space will rapidly shrink if they continue to indulge in tokenism with respect to their digital presence.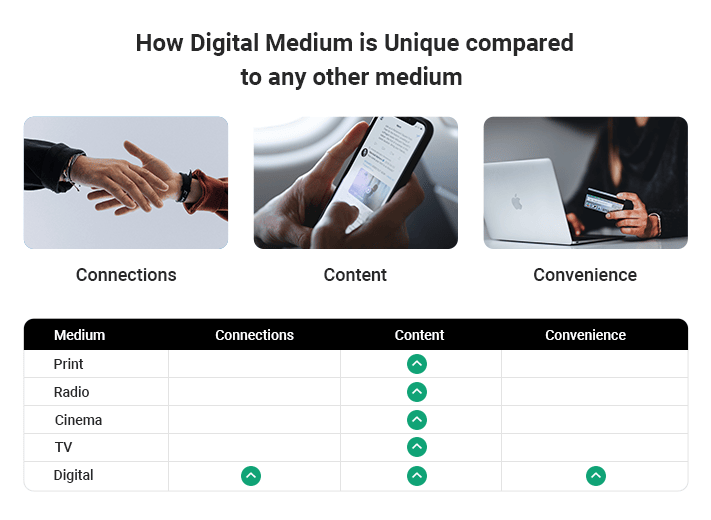 Digital consumption in the past 2 years has been propelled by the 3Cs - Connections, Content & Convenience. This convergence of 3Cs into a pocket-sized personal device sets digital apart from every other medium.
Source: ComScore
And therefore, the new age marketer must plan for a holistic brand experience centered around online audience behaviour.
---
14 years of experience in digital media planning, buying and connections strategy accumulated at top global agency networks across diverse categories like Automobile, FMCG, Smartphones, Home Appliances, Apparels etc. At Ad Global 360, Ankur leads the digital media planning/buying function and keeps a close watch on the evolving audience landscape